Welcome to The Hurwitz Law Firm PC
Opioid Painkiller Lawsuit Attorneys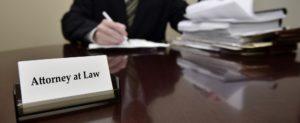 Call Now: 1-800-573-8440
Email: [email protected]
Our team of opioid painkiller lawyers have represented thousands of victims of dangerous prescription drugs and recovered millions of dollars in financial compensation on their behalf. 
We provide free evaluation of a patient's medical history for filing an opioid painkiller overdose lawsuit in court.
No Legal Fee Unless You Win
● Opioid Painkiller Addiction
● Heroin Use
● Overdose
● Organ Damage
● Wrongful Death
Our opioid painkiller overdose lawyers represent medical patients who took prescription opioid drugs and suffered from addiction. 
Popular opioid drugs include oxycodone, hydrocodone, and fentanyl.
Opioids are manufactured or facilitated by a number of different companies, including Purdue Pharma, Endo Health Solutions, Allergan, Johnson & Johnson, Janssen Pharmaceuticals, Teva Pharmaceutical Industries and Cephalon.
Opioid painkiller overdose lawsuits filed for our clients demand maximum financial compensation from these companies for bodily injury, wrongful death, addiction treatment, lost wages and more.
Opioid Painkiller Addiction & Overdose Compensation Claims
● Bodily Injury
● Medical Bills
● Pain & Suffering
● Mental Anguish
● Loss of Enjoyment of Life
● Lost Wages
● Personal Expenses
● Family Support
● and more
If you or a loved one have been prescribed an opioid painkiller and suffered from addiction or heroin use, contact our dangerous drugs law firm for a free case evaluation.
Opioid Painkiller Overdose Lawyers
Powerful opioid pain killers have been linked to addiction, heroin use, bodily injury and death.  This is true, despite many opioid painkiller patients having no prior history of drug addiction or abuse.
Opioids are marketed as pain killers for a variety of medical ailments including arthritis, back pain, and pain associated with recovery from a surgical operation or health ailment. 
However, an abnormally large number of patients taking the prescription medication have suffered dire consequences of overdose and addiction.
Opioid painkiller overdose victims report health ailments including:
● Physical Addiction
● Overdose
● Death
● Respiratory Failure
● Intoxication
● Fatigue
● Nausea
● Paranoia
Opioid painkiller overdose lawsuits allege the way opioid drugs interact with the human body are the cause of these symptoms and injuries.
When a painkiller patient's health is taken over by an opioid addiction, the body's natural functions can become significantly impaired.
For painkiller patients suffering negative consequences of opioids, the physical, emotional and financial costs can be overwhelming.  By acting within the Statute of Limitations period, opioid victims can file a personal injury lawsuit or join a class action to make a claim for monetary compensation.
Contact an opioid painkiller overdose lawyer today.
Opioid Painkiller Overdose Lawsuits for Addiction & Wrongful Death
Opioid Addiction has been reported by a disproportionately high number of patients prescribed the painkiller medication.  The drug warning labels allegedly failed to alert patients and doctors to the true risk posed by the drug.
Opioid painkiller overdose lawsuits allege manufacturers failed to warn patients of the high risk of addiction.  If doctors and patients had been advised of the need for strict dosing limitations and close patient monitoring, thousands of addictions could have been avoided.
In addition, patients could have requested, or should have been offered, a less-addictive alternative painkiller medication.
If you or a loved one have abused opioid painkillers, the health and financial costs can be severe. 
Contact our opioid painkiller overdose lawyers today for a free evaluation of your potential claim.
Click here for more information on our medical injury attorneys.