Welcome to The Hurwitz Law Firm PC
IVC Filter Lawsuit Attorneys
Call Now: 1-800-573-8440
Email: [email protected]
Our team of highly experienced IVC Filter lawyers have represented thousands of victims of defective medical devices and recovered millions of dollars in financial compensation on their behalf.
We can obtain your IVC Filter operation records to determine the manufacturer, brand and model of the filter used in your surgery.
Upon confirmation of this information and a diagnosis of your IVC Filter complications, a claim for compensation may be filed in court.
Legal fees are only charged in the event of a recovery for the client.
IVC Filter Complications
● Deterioration of IVC Filter
● Migration of IVC Filter
● Organ Laceration or Puncture
● Heart, Lungs or Vena Cava Injury
● Loss of Breath
● Infection
● Corrective Surgery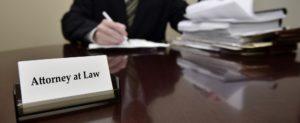 Our experienced IVC Filter lawyers handle most cases as individual lawsuits.
However, the injury may also qualify for participation in a class action claim.
Take the first step to file an IVC Filter lawsuit for compensation.
Defective IVC Filters
● Bard Eclipse
● Bard G2
● Bard Recovery
● Cook Celect
● Cook Gunther Tulip
Contact our IVC Filter lawyers for a free consultation today.